---
project type — Academictitle — Choosing your beginner IEM'sduration — 3 weekstasks — Information Visualization, Illustration, Analytics


---
Objective —
Here we are looking at some of the absolute best budget audiophile IEMs and headphones to buy in India right now, through an
audiophile
mindset.
We will compare range of products and will find perfect pair for you according to your preference so that you could
SEE how earphones SOUND
project type — Academic
title — Data Selfie / Potrait
duration — 2 weeks
tasks — Information Visualization, Illustration, Concept Design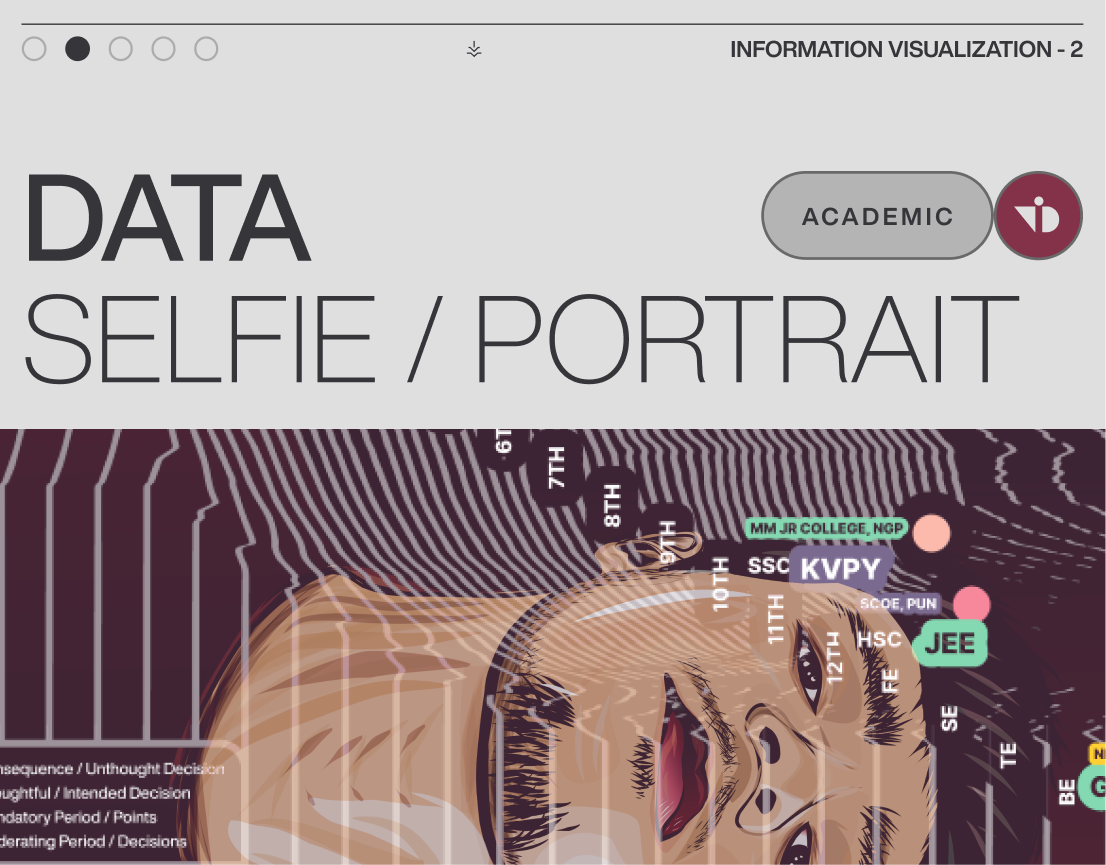 ---
Objective —
To represent myself as a
data selfie
, I wanted to show how uncertainty has driven my journey through life. How being optimistic about thought decisions has pushed me to explore and do more. To conceptualize this idea into a visual analogy to show uncertainty driving my life, I explored a couple of different metaphors.
Few key points I wanted to represent in the portrait:
Consequence/Unthought Decision

Thoughtful / Intended Decision

Mandatory Period/ Points

Moderating Period / Decisions